Nor'easter causes travel woes for commuters
[ad_1]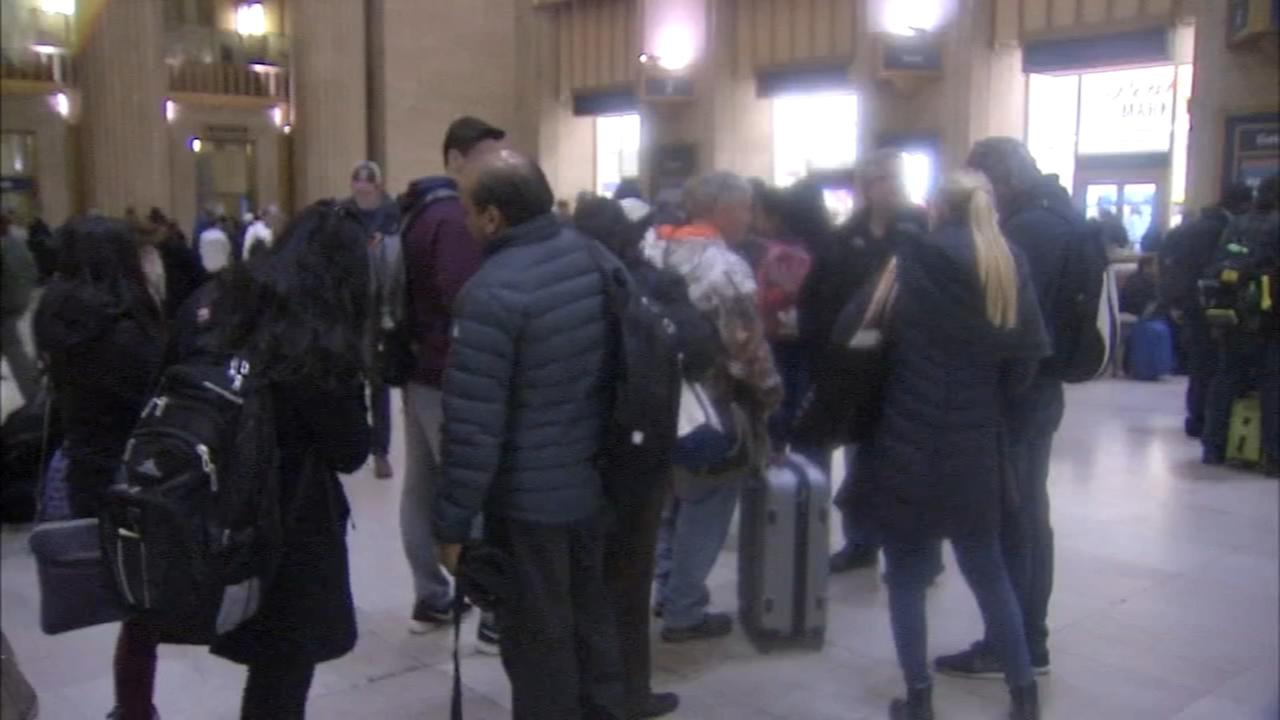 PHILADELPHIA (WPVI) —
At the airport, many people were trying to rebook their flights or get their luggage back after more than 500 flights were canceled.
No matter the mode of transportation – the weather certainly made a mess of things Friday night.
We found Long lines and full benches at 30th Street Station during the height of the storm after SEPTA delays and suspended trains.
Susan Livesay of Wilmington, Delaware said, "SEPTA canceled the trains to Wilmington and Newark we were at the Flower Show and trying to get home from the Flower Show."
Thomas Hallacker of Fox Chase added, "I'm trying to get to Fox Chase. I got here about 4:30 p.m. and I looked at the board and it said 99 mins late."
Amtrak completely suspended service along the Northeast Corrido leaving many passengers stranded.
Jillian Falkoff of Philadelphia said, "Its absolute madness. Can't get an Uber, Lyft, taxi, nothing. Bought a train ticket to go to Richmond tomorrow and hopefully I'll get out. "
The roads were a mess too as people tried to make their way home from work. Commutes that were normally minutes turned into hours.
Al Shoui of Glen Mills, Pa. said, "It's the wind. It's really the roads are fine but the wind is really bad."
At Philadelphia International Airport, hundreds of flights were canceled because of high winds and snow. This evening American Airlines suspended flights for the day. Frustrated flyers are now trying to rebook or find their bags.
Jennifer Hastings of Mendham, NJ said, "Now I'm just trying to get my luggage because we're not going anywhere. And I just want to go home."
If you're flying out tomorrow, the airport says to expect more delays because of the weather, so be sure to check your flight status before leaving.
(Copyright ©2018 WPVI-TV. All Rights Reserved.)
[ad_2]

Source link