Screenings and healthy lifestyle key to good health outcomes
[ad_1]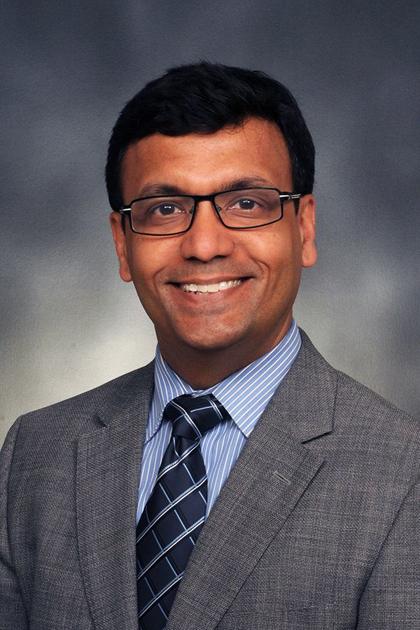 #ndn-video-player-1.ndn_embedded .ndn_floatContainer margin-top: 10px; margin-bottom: 20px;
#ndn-video-player-2.ndn_embedded .ndn_floatContainer margin-top: 10px; margin-bottom: 20px;
CLARKSBURG — West Virginia ranks among the highest in the nation in deaths from severals noncommunicable diseases, including cancer and diabetes. Local health care providers have some words of advice for residents to improve these statistics: Take care of yourself and see a doctor.
The top 10 causes of death in West Virginia in 2016, from highest to lowest, were: Heart disease, cancer, accidents, chronic lower respiratory disease, dementia, diabetes, Alzheimer's disease, kidney disease and influenza and pneumonia, according to preliminary numbers provided by the West Virginia Department of Health and Human Resources.
The 2017 numbers will not be released until the fall, said Toby Wagoner, public information officer for the department.
The top causes of death are the same nationally, although not in the same order, according to the DHHR numbers.
Of these causes of death, West Virginia ranks within the top five states for age-adjusted death rates from cancer, diabetes, accidents and ischemic heart disease, or hardening of the arteries.
West Virginia ranks first in diabetes deaths.
"Where other states are falling, we are not," said Brenda Conch, education director at United Hospital Center, of diabetes rates. "It is alarming for us."
It is a complex problem, she said.
According to Conch, as society has shifted toward more sedentary jobs and lifestyles, people's health has deteriorated.
"There is a strong link between obesity and diabetes," she said.
There is a socio-economic link, as well.
"The poorest, more obese, less employed counties have the highest diabetes rates," she said.
These people have less access to health facilities and healthy foods that tend to be more expensive, she said.
According to United Hospital Center nephrologist Nabeel Ghabra, the high incidence of deaths related to kidney disease in the state is tied to its high diabetes rate.
"It's to be expected, unfortunately. The majority of the dialysis patients were diabetic," he said. According to Ghabra, the rate of dialysis patients who were also diabetic has been as high as 75 percent at United Hospital Center. The national average is 30 percent, he said.
"Once you reach very advanced stage of kidney damage, it's not reversible. It can be prevented or ameliorated, but once you go into very advanced stage, there's nothing you can do," Ghabra said.
West Virginia University Heart and Vascular Institute chief of cardiology Partho Sengupta said patients in West Virginia tend to wait to see a doctor until late in the disease's progression, reducing the chances of favorable outcomes after diagnosis.
United Hospital Center oncologist Shamsher Ali said early detection saves lives in cancer treatment, as well.
"Colon cancer is treatable. No one should die from colon cancer. If we do colonoscopy and other screenings recommended, these cancers can actually be prevented," Ali said.
Breast and colorectal cancers are occurring at younger ages. Genetic testing can help patients know if they need to begin regular screenings for these cancers prior to the recommendations for the general public, Ali said.
"I think that the attention should be to the lifestyle," Ghabra said.
This includes smoking cessation, healthy eating and at least 150 minutes of exercise per week.
#ndn-video-player-3.ndn_embedded .ndn_floatContainer margin-top: 10px; margin-bottom: 20px;
[ad_2]

Source link